Stylish & Easy Kitchen Update: My Last DIY of the Decade
Updated: Jan 19, 2020
12/30/19. With only one day left in the year/decade what do I want to do? DIY something, of course! ;) But in all fairness, the project I just finished stemmed from an itch that developed in early October to get my home back on track before the year is out. If you've been following my blog for any length of time, you'd know that I recently had a child after 14 years since my first child was born. I think I'm finally recovering, mentally and physically, from the challenges of being a new mom in her 40s ie: back to Storytime and Sesame Street and blocks allover the floor and just not having the same 24 hours anymore because 22.5 of those hours belong to someone else. (I do get a 90 minute respite at his nap time. LOL) I'm not complaining, though. This Tazmanian Angel has been a Godsend.
I just needed time to adjust.
With that being said, unfinished projects had been piling up around here because between being a mom of 2 and wife and the custom design projects I have from my clientele, there has been little time for my own household's to-do list. But there were 3 projects specifically that I really wanted to get done before 2020: a basket to toss toys in for the livingroom, an African motif backsplash in the kitchen and leather pulls on the kitchen cabinets. I'm proud to announce that all 3 are done, done, and done!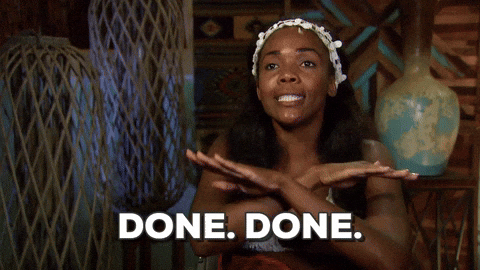 The basketmaking was fun! I made it in one sitting and created a video showing exactly how plus a material list. It's really served it's purpose of keeping the baby's toys off the floor once he's done with them while still being chic and blending into the decor.
The kitchen update though took a while. I'm not a procrastinator, it just didn't start off on the right foot so I was OVER IT before it had really even begun.
I needed the inspiration to return.
Originally I made my own stencil using cardstock. Epic fail and I don't think it was the cardstock's fault. LOL The paint color was too bold, the motifs were weird, and the watery paint just created havoc. I've since learned the wise ways of a pro stenciler! Use a dry brush and just buy a daggone stencil! Sheez! This is the one I used:
Came out great! My kitchen is really BASIC but I choose this townhouse after we left the loft DESPITE it's super basic kitchen figuring I can always spruce it up myself. But since our time here was always meant to be temporary (approx. 2 years) while I search for my next home purchase, I'm not doing too much sprucing afterall. I just needed some element of design on the back wall AND knobs or pulls on the cabinets because even after a year, I still forget which way they open! (Hey, blame the mommy-brain!)
Once I felt the inspiration to try the project again, I knocked out the stenciling and leather pulls in about 2 hours. Not bad for my last DIY of the year!
Oh, speaking of mommy-brain, I was recently asked by SheKnows.com about how I will make 2020 a much smoother year for myself. Check out my response here.
So, what about you? What's your last project? Please let me know in the comments! And of course, I'm wishing you happiness, good health and prosperity in the New Year/Decade!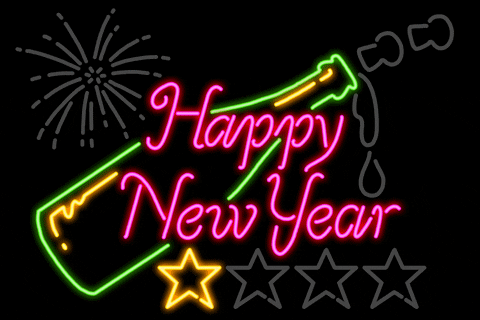 (Terina Nicole Design Studio earns a modest commission off purchases made through our affiliate links but it does not cost more for the buyer.)